See on Scoop.it – Information Security once more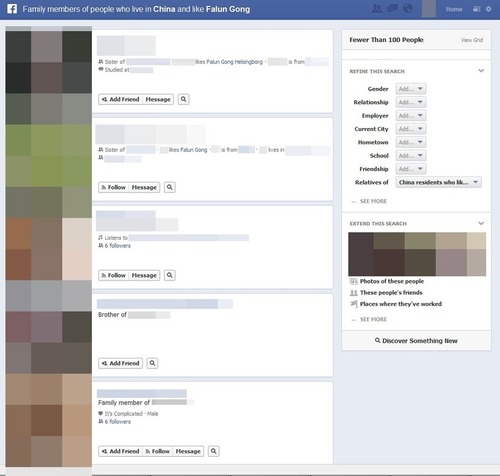 Compiled by @tomscott. Don't worry, we'll all be used to this in a few weeks' time. You may also…
Theodor S Klemming's insight:
On Jan 23, Tom Scott writes: "What A Difference A Day Makes
24 hours since launch. More than a quarter of a million visitors. Articles in The Guardian, Forbes, Slate, TechCrunch, Mashable, Gawker, the Huffington Post, and — easily sending more traffic than any of them — Le Monde. The front page of Hacker News for most of the day, too, plus pieces on Kottke and my old flame Metafilter. Dozens more besides. A couple of lovely radio interviews, and (depending on tomorrow's news agenda) perhaps a TV interview too."
See on actualfacebookgraphsearches.tumblr.com